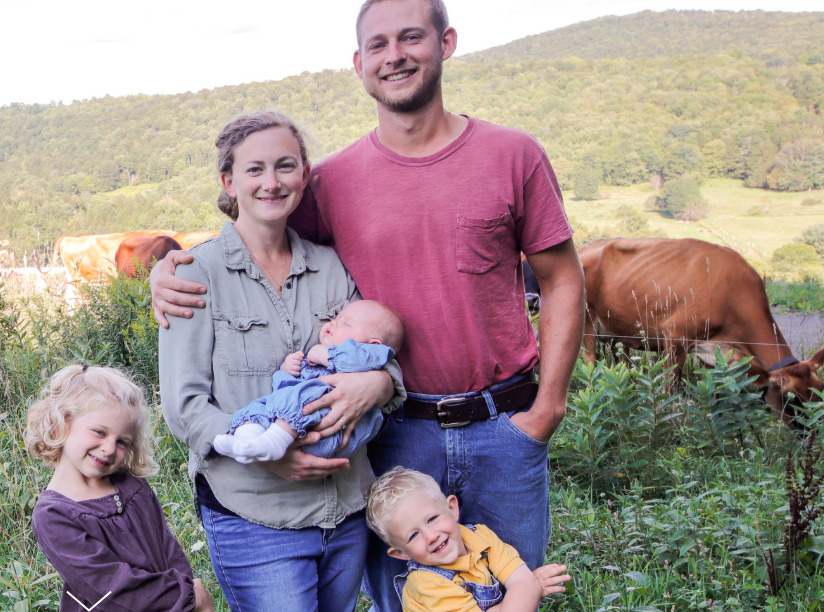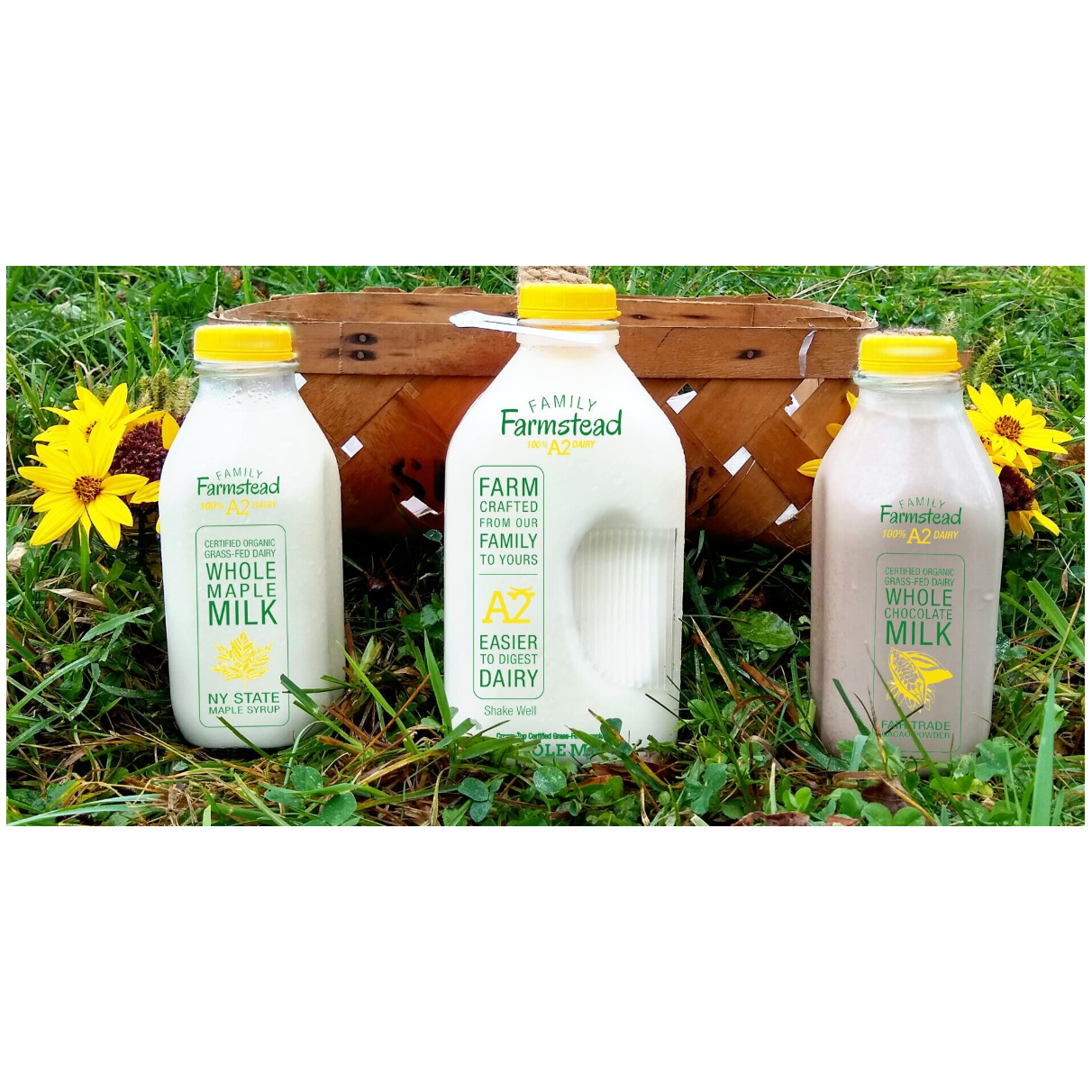 Family Farmstead Dairy
Contact: Tom & Caroline McGrath
Address: 1644 CR-39 Worcester, NY, 12197
Email Address: Tom@FamilyFarmsteadDairy.com
Phone: 607-643-5084
About Us
FARMING TO US IS WAY MORE THAN A CAREER, IT'S OUR WHOLE BEING. OUR APPROACH IS OLD FASHIONED WITH ALL HANDS-ON DECK WORKING TOGETHER AS A "FAMILY FARMSTEAD". WE STRIVE TO CARE FOR OUR FAMILY AND OUR FARM THE WAY GOD CARES FOR US, AND WE'RE GRATEFUL FOR THE OPPORTUNITY TO PRODUCE SOMETHING WORTH SHARING. OUR PRODUCTS ARE FARM CRAFTED WITH LOVE AND BLESSINGS FROM OUR LITTLE FAMILY TO YOURS.
Practices
Why Family Farmstead is a 100% Grass-Fed Dairy

FAMILY FARMSTEAD 100% GRASS-FED DAIRY IS JUST PLAIN GOOD: GOOD FOR THE LAND GOOD FOR THE COWS GOOD FOR THE FARMERS GOOD FOR YOU!

We, here at Family Farmstead are passionate about 100% Grass-fed dairy, and we are thrilled to be able to offer our uniquely delicious products to you. With each glass of our milk you drink, you are economically supporting a small family business as well as ecologically supporting a sustainable farming system that includes plants and animals working together to regenerate soils, people, and communities.

GENTLY PASTEURIZED
LOW-TEMPERATURE PASTEURIZATION (LTP)
means that our milk has been gently heated to 145 degrees Fahrenheit, then cooled back down to refrigeration temperature, in accordance to state and federal laws for food safety. However, most of the milk on store shelves today has been Ultra-High-Temperature (UHT) pasteurized and has been rapidly heated up to 275 degrees Fahrenheit.

WHY WE DON'T UHT PASTEURIZE
Cooking of any food changes its flavor and texture, and the more extreme the temperature, the more extreme the change, especially in the proteins of foods such as eggs, meat and milk. Milk proteins begin to rapidly denature at 150 degrees F and are almost 100% denatured at 270 degrees F. Denatured milk proteins, especially denatured whey proteins, have less bio-available nutrients and are more difficult for the body to utilize.

Family Farmstead Low-Temperature Pasteurized milk has not exceeded the 150-degree threshold which optimizes the flavor, nutrition, and digestibility of our products.

NATURALLY OCCURING-FLAVOR PACKED CREAM-TOP
CREAM-TOP MILK
is just what it says: our cream rises to the top. This natural separation occurs in all cow's milk, and is a visual indicator of quality: the wider the cream-line in the milk, the more nutrients (flavor) in the bottle. Our cream rises to the top of our milk because our milk is not homogenized.

WHY WE DON'T HOMOGENIZE

Homogenization is the industrial practice of mechanically forcing milk through tiny strainers in order to break up the fat particles and suspend them in the liquid, giving the milk a uniform appearance. These reduced-size fat particles more easily pass through digestive tissue and more easily adhere to artery walls as plaque, which can contribute to heart disease and digestive problems.

Family Farmstead non-homogenized, cream-top milk is full of flavor, texture and natural health benefits. To ensure equal distribution of the cream in our cream-top milk, just give the bottle a shake before you pour!