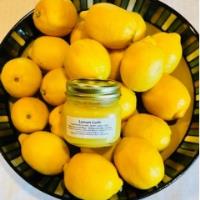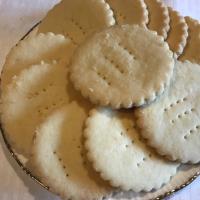 Yorkshire Meadows
Address: 9646 N Elk Run Rd Mansfield, PA, 16933
Email Address: woolymum@npacc.net
Phone: 570-549-2553
About Us
Hello, I am Liz McLelland born and raised in Yorkshire England but living just outside of Mansfield PA. I own Yorkshire Meadows Knitting Shop but also do Custom British Baking. My shortbread cookie recipe was passed down by my husband's Scottish relative Aunt Nan who diligently supervised my baking of the shortbread until it passed her standards. I have a Facebook page just go to Yorkshire Meadows.

Email me at: woolymum@npacc.net

Practices
I use local fruit in my baking when possible and free range eggs. I do not use preservatives. All my baking is baked fresh for pick up. While I just have two items listed here I have a larger assortment available but the shelf life is short.

Shortbread Cookies have a shelf life of 6 weeks from the time of purchase when stored in a tin and contain just three simple ingredients flour, butter and sugar. Simple but delicious.

I use free range brown eggs in the Lemon Curd with the addition of sugar, lemons and butter. Again simple but delicious. The lemon curd comes in an 8oz jar.