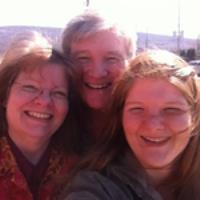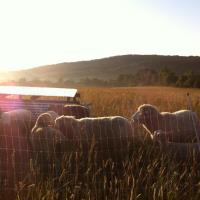 SouthView Station
Contact: Jessica Newman
Address: 706 S Wilbur Avenue Sayre, PA, 18840
Email Address: southviewstation@outlook.com
Phone: 585-261-5434
About Us
We are the Newmans. Keith, Cindi, and Jessica. We started our family farm in 2014, and together we have turned a neglected piece of land into a thriving, diverse, and healthy farm.
Practices
We raise Texel sheep who produce high quality meat and fiber, as well as Dexter cattle for beef.

Since ruminant animals (sheep and cows included) thrive on a diet based on grass we do not feed grains to any of our sheep or cows, but instead we use management intensive grazing to give our animals fresh pasture every 1-2 days. This translates in to great tasting meat for your family that you can feel good about.