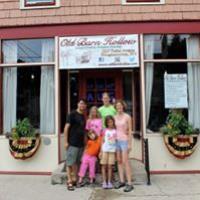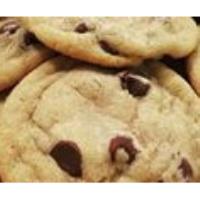 Old Barn Farm Market & Gluten Free Bakery
Contact: Karen & Jeff Allen
Address: 214 State St Binghamton, NY, 13901
Email Address: oldbarnmarket@gmail.com
Phone: 607-217-5993
About Us
Old Barn Market began in Karen and Jeff Allen's Chenango Bridge farmhouse in 2008. Karen's hobby of canning and preserving started taking off with rave reviews and decided to start selling locally at the Otsiningo Farmer's Market. The demand for these delicious sweets skyrocketed.

With a busy life as a full time science teacher, raising four girls with her husband Jeff, Karen couldn't keep up with the demand for her homemade goods. So a big decision to resign from her love of teaching and open a store that embodied healthy, locally sourced food began.

A store with a commercial kitchen helped Karen expand offerings to include other canned goods, preserves, and gluten free goodies. This also allowed a year round market for organically sourced items and local artisan items.

In August 2012, Old Barn Market and Gluten Free Bakery opened its doors becoming Binghamton's only locally minded market, and has expanded to be the only 100% gluten free bakery.
Practices
Handcrafted and 100% delicious
Gluten free baked goods should be delicious, unique and of course safe. That is why we are proud to be the only 100% gluten-free bakery in the Greater Binghamton area. Our kitchen, ovens and equipment are kept strictly for gluten free items, so there is never a risk of contamination.

A variety of our delicious goods can also fit other dietary restrictions including dairy free and upon request, vegan. Other handcrafted baked goods are provided by Bakery Cafe' Too in Sayre, PA. Any special requests, please order ahead of time.

We take the time to perfect our recipes and technique until we have a tasty treats for everyone.