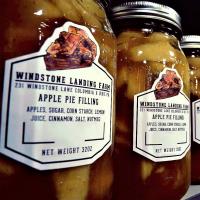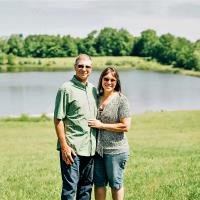 WindStone Landing Farms
Contact: David & Marla Nowacoski
Address: 231 WindStone Lane Columbia Cross Roads, PA, 16914
Email Address: dnowacoski@gmail.com
Phone: 570-596-4470
About Us
Established in 2013, WindStone Landing Farms supplies chicken,turkey, and pork from their fields and absolutely amazing canned goods from their commercial kitchen. Now one of the largest pastured poultry producers in the area, we can supply even the busiest restaurants and stores.
Practices
We believe in good, clean food. All of our animals are raised on lush green pastures and offered locally milled, non-medicated grains. Even better, we raise select groups of animals on the same pastures, but the grains they are given have been certified organic. All our poultry is butchered on-site in our own inspected butcher shop. Our pork is sent to a USDA butcher that is certified organic, uses organic seasonings and does not use nitrates.

Our gardens and orchard soil has never been touched by chemical fertilizers, herbicides or pesticides. We use natural amendments, like leaves and manure from our animals, to keep the soil rich. We built a commercial kitchen on the farm so that we could preserve some of our homemade favorites. Jams, soups, salsa, meat glazes and pickled products like the popular Dilly Beans!