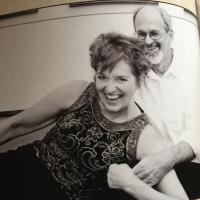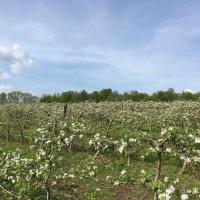 Small Dog Orchard
Contact: Craig & Wanda Lezak
Address: 1878 Laurel Hill Rd Milan, PA, 18831
Email Address: codylezak@gmail.com
Phone: 570-596-4054
About Us
Small Dog Orchard is a family owned and operated apple orchard and cidery. Our
orchard sits on 14 acres with 5,500 mature trees consisting of 12 different varieties
of apples. Our mission at Small Dog Orchard is to produce high quality, organic
apple cider and hard cider while preserving the natural environment for future
generations. We believe that the food you eat is best when grown simply and
organically.
Practices
Having purchased the orchard in 2017 after it had been left to nature for several
years, we have worked with a horticulture educator from the Penn State Extension
center to develop our pruning, fertilizing and spraying plans to get the orchard back
to maximum production as soon as possible without compromising our mission. Our
intent is to serve as an example and resource to the community for organic farming,
partnering with the local educators to allow instructors to use the orchard for hands
on experiential learning within their curriculum.