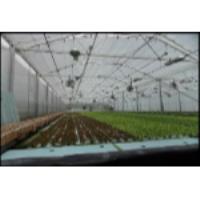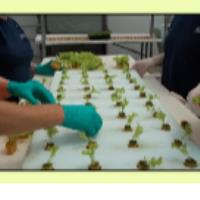 Northern Tier Greens
Contact: Northern Tier Solid Waste Authority
Address: 108 Steam Hollow Road Troy, PA, 16947
Email Address: marlanowacoski@gmail.com
Phone: 570-297-0724
About Us
The NTSWA has been utilizing landfill gas to operate a reciprocating engine to turn a generator to produce electricity since 2001. On the surface, it seems a simple enough concept, but this project continues to evolve producing results from the destruction of landfill gases such as the real time sale of electricity, waste heat recovery, the production of edible crops through controlled environmental agriculture and the future off setting of carbon credits.

Practices
Northern Tier Greens (NTG) may be purchased at various locations throughout the Northern Tier. Please see NTG current markets for a location near you. For pricing, please see NTG's Price Sheet. Northern Tier Greens offers free delivery to local restaurants and grocers. Contact Northern Tier Greens today for a FREE Sample of our current In-House Greens.

Tours of the Northern Tier Greens Greenhouse are given to residents, schools and local civic organizations. Please contact Josh Strohl at 570-297-0724 or ntgreens@ntswa.org to schedule a tour of our State-of-the-Art Greenhouse. NTSWA's recycling facility may also be included in your tour.