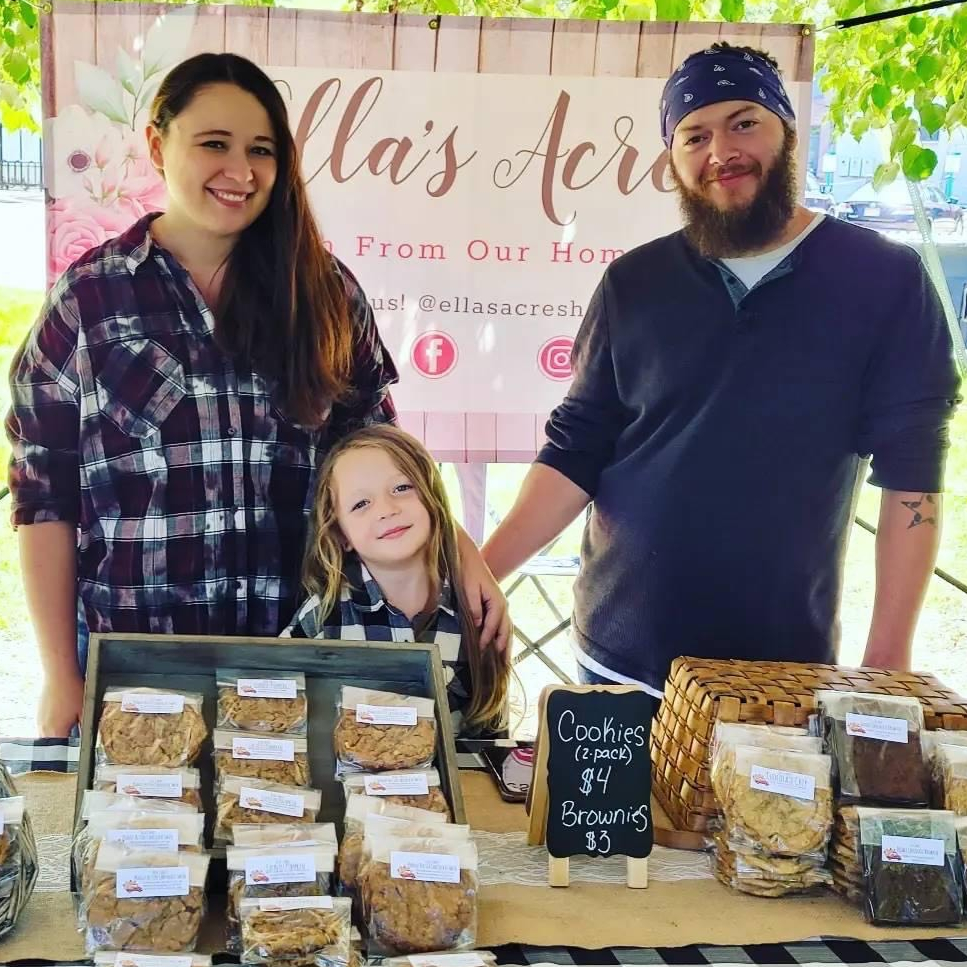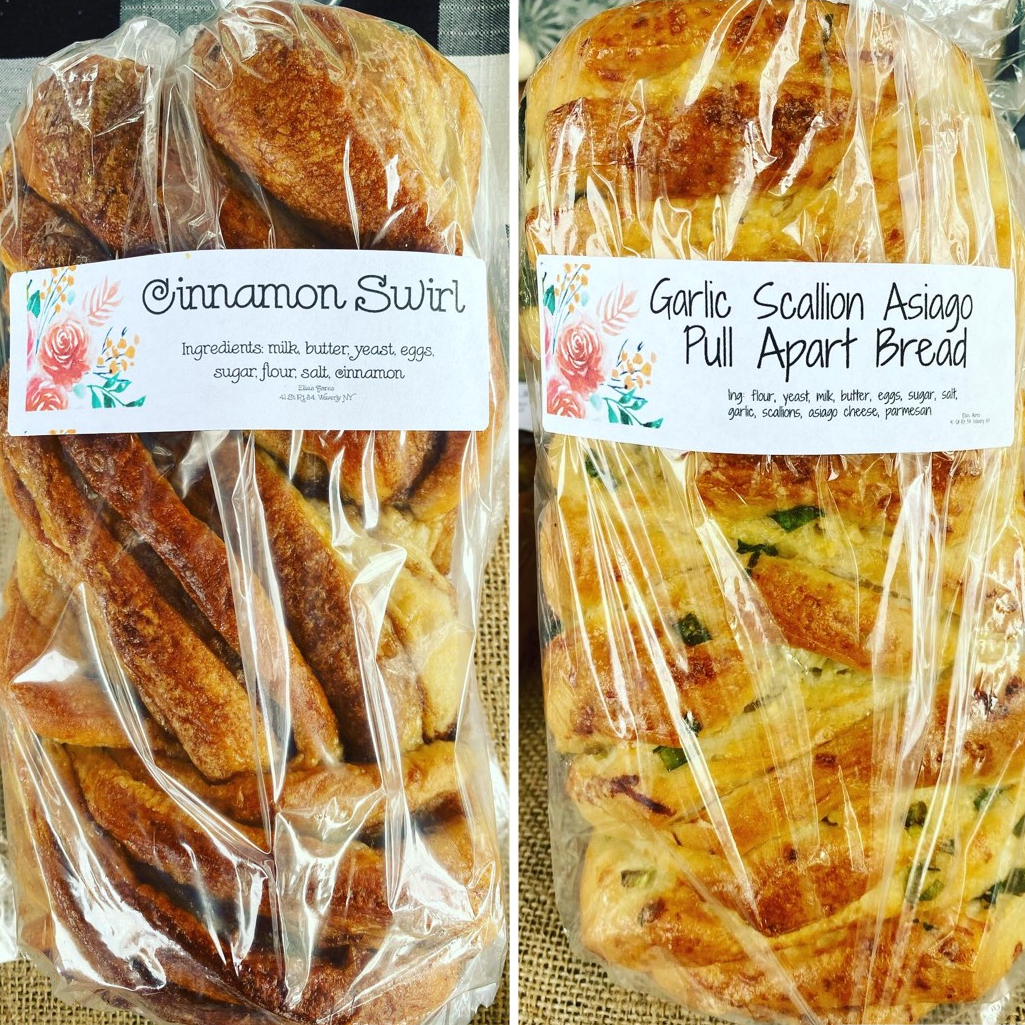 Ella's Acres
Contact: Markus & Samantha
Address: 709 Ridge Road Waverly, NY, 14892
Email Address: ellasacreshomestead@gmail.com
Phone: 607-333-5531
About Us
We are Markus, Samantha and Zoey Ella. We are a small farm bakery. We specialize in breads and cookies, but have little bit of everything.
3 years ago we began our journey into homesteading and eventually decided to take the leap, and leave our jobs as a chef and store manager/(aspiring baker!). We have always been focused on food; growing it, cooking it, providing our friends and family with it, our lives revolve around food. We raise pasture chicken & pigs and grow our own produce. We've dabbled in other ventures, but it always comes back to food. Our biggest reason to homestead & live a sustainable life is our daughter. We want her to grow up eating food she has planted or helped raise, to know the value of hard work & to never be afraid to take chances!
Practices
We are a completely from scratch bakery using the freshest ingredients sourced locally as we can!