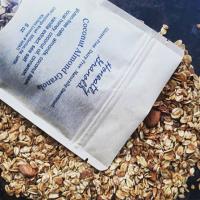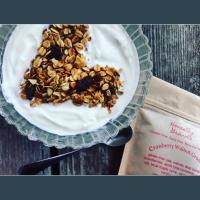 Honestly Granola
Contact: Brighid James
Address: 1799 Jennings rd Millerton, PA, 16936
Email Address: brighidcaillean@gmail.com
Phone: 570-537-2651
About Us
Sometimes, less is more. Honestly Granola is made with gluten-free and dairy-free ingredients and is
100% naturally-sweetened with locally produced PA Maple Syrup and Honey. Hand-baked with
whole-grain oats and a touch of cinnamon and vanilla, Honestly Granola is delicious served with yogurt,
used as a topping for fruit crisp, sprinkled over ice cream, eaten plain as a snack, or served with milk for a
sweet breakfast treat. As a company, we are dedicated to making healthy treats with honest ingredients,
supporting local whenever we can.