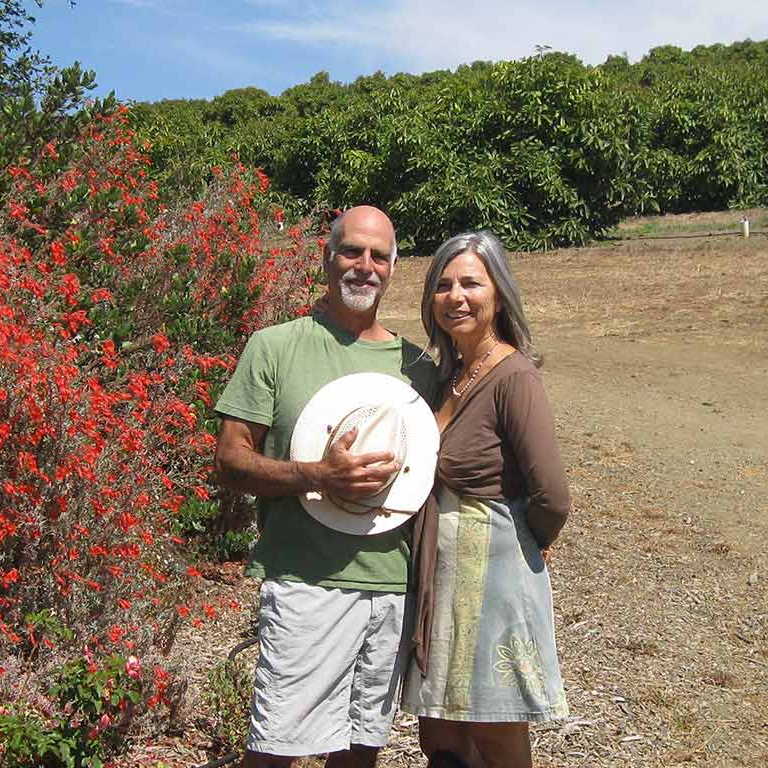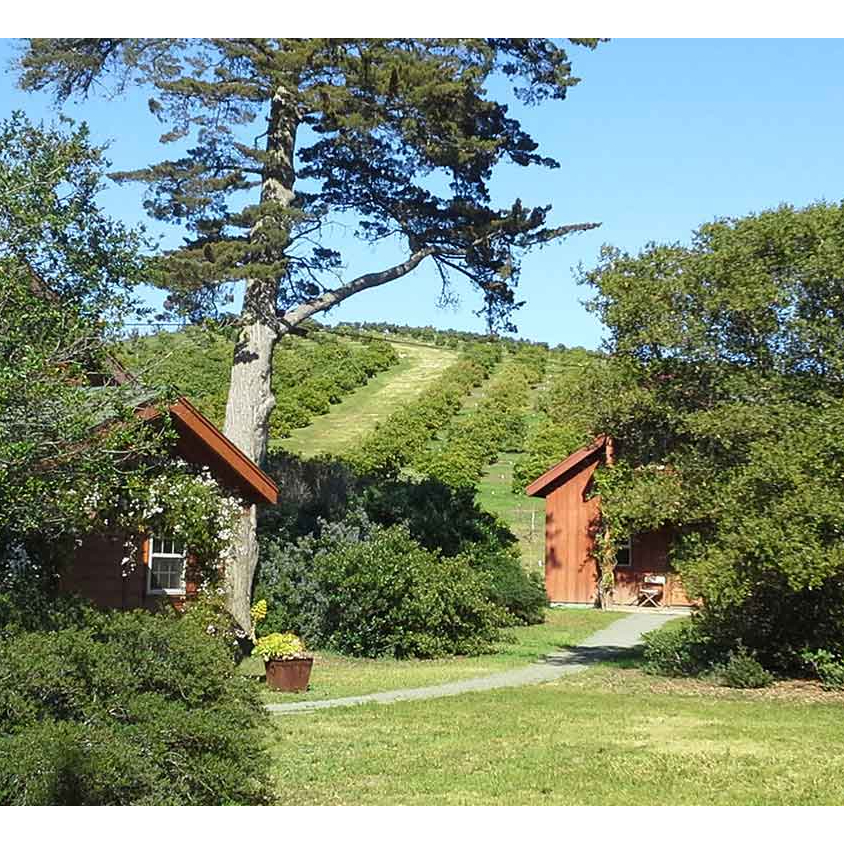 Traceland Organics
Contact: Ron & Gail Trace
Address: 1550 Negranti Road Morro Bay, CA, 93430
Email Address: tracelandwest@hotmail.com
About Us
Ron and Gail Trace previously lived in the Chicago area for many years where they raised their four sons and owned a landscape design/build company. They migrated to the Central California Coast in 1998 and purchased an 80 acre ranch in a quiet canyon 3 miles inland from Cayucos. In 2005, they began to plant their existing 10 acre fruit tree orchard, which is now home to their Traceland Certified Organic Hass Avocados, and many other types of fruit.

At our beautiful ranch we are dedicated to the union of art and agriculture. Our design of the avocado orchard encourages the already plentiful sun to further warm the trees by locating them on a southwest facing slope while protecting them from the offshore, northeast winds.
Practices
Our organic avocados are grown with only composted manures, organic minerals and wood chip mulches, and we employ the use of honey bees for tree pollination, and predator insects for biological pest control.