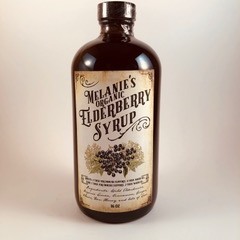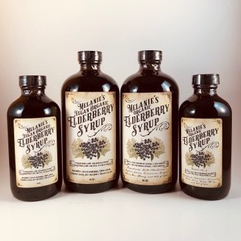 Fox and Frog Organics
Contact: Scott & Melanie Roberts
Address: 1611 Queen Esther Drive Sayre, PA, 18840
Email Address: Melanieroberts.us@gmail.com
Phone: 570-888-3868
About Us
We're Scott and Melanie, owners of Fox and Frog Organics, producers of Melanie's Organic
Elderberry Syrup. We started crafting our Elderberry Syrup a few years ago for family and
friends, but soon realized that everyone we met wanted some too! So, after a lot of planning
and researching the best sources for our ingredients, we are now producing enough to provide
for all to enjoy! It's something that we absolutely love doing, knowing that the we can now
share the benefits of Elderberry Syrup, with you, your friends and loved ones.
We are also offer a Vegan version of our Elderberry Syrup, made with raw blue agave nectar, for our Vegan friends!
Practices
Our Elderberry Syrup is lovingly prepared in an inspected and licensed kitchen in the beautiful
hamlet of Sayre, PA. We use only the best organic and wild ingredients to ensure that our
syrup is the highest quality possible. Our wild elderberries are sourced from Norway, where no
pesticides are used, and all of our remaining ingredients, lemon, ginger, cinnamon and cloves,
are certified organic.
We bottle our syrup in sterilized, safety sealed bottles for your protection.